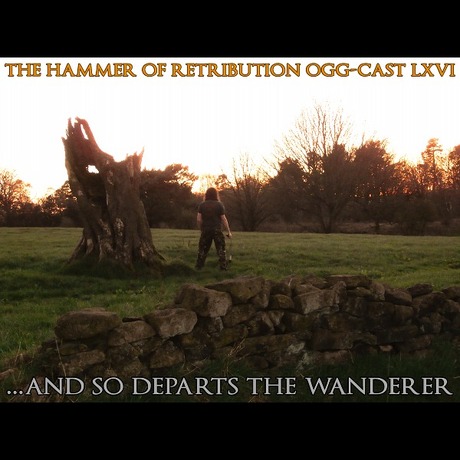 Näin kaikki päättyy, näen sen nyt; tämä sivu on viimeinen...
Or, in English: this is how it ends, I can see it now; this page will be the last. This is the final episode of Series Two of The Hammer Of Retribution Ogg-Cast, and there is a very real possibility that it will not return.
But I will not be going gently into that dark night that is full of terrors. For what I leave my loyal listeners with is a double-length show, well over seven hours, that aims to be the ultimate definition of Epic Heathen Metal, with all the bands you'd expect to hear in such a compilation. One band has been given more than one slot, because this doubles as a celebration of Moonsorrow's seventh album, Jumalten Aika - five years in the making and no worse off for it.
There's no getting away from it, though - a lot has to change in my life and that of those around me before I will even think of returning, and as with the last time I walked away from the podcasting world, I've ended with a 13-minute diatribe that should explain everything, which will go unheard by everyone who needs to hear it.
Let this show stand for longer than normal as a stone of remembrance to the quality of the bands I picked and the effort I put in monthly for only a handful of witnesses, and to remind those who missed out that you never know what you've got and how good it is until it's gone.
And so departs the wanderer...