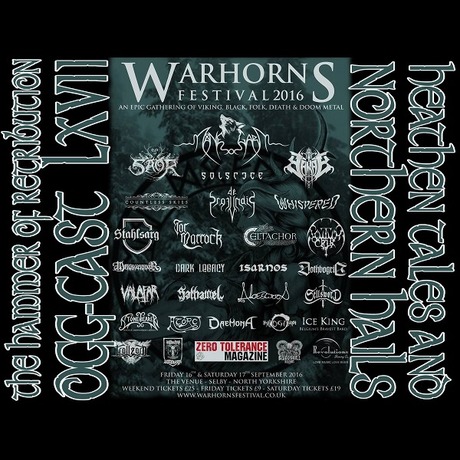 Some time during the course of the second day of the recent Warhorns Festival in Selby, I thought of the marvellous time I was having, and how there were absent friends who weren't sharing in it, whatever the reason was for their absence. So there was only one thing I could do: resurrect the Ogg-Cast, and include every band from the main stage. Crank up the heating and the humidity, drink plenty of mead and Warhorns Warrior's Ale, and play this loud to recreate the experience.
This is also the first Ogg-Cast ever split into sub-80-minute bitesize parts, which was the majority opinion when I asked what I should do.
PART THREE: the rest of the bands on Saturday, a somewhat lengthy update on the state of your host, and a suitable Grand Finale!